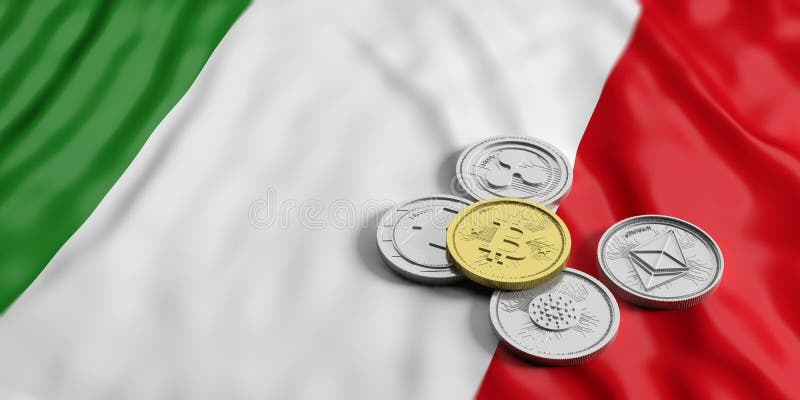 THE ITALIAN GOVERNMENT IS PROMOTING THE ADOPTION OF CRYPTOCURRENCY, STABLECOIN
ROME, October 18, 2020 - At 3 o'clock tonight, the government has deliberated the green light to seize current accounts for civil and commercial credits not only on the national territory but also on the whole European territory "quickly and without notice". The measure seems to favour the transition from the traditional bank account to the use of modern anonymous electronic purses that use cryptocurrency or stablecoin.
The wording of the press release: "The Council of Ministers, on the proposal of the Minister of European Affairs Vincenzo Amendola and the Minister of Justice Alfonso Bonafede, has approved, under final examination, a legislative decree to adapt national legislation to the provisions of Regulation No 655/2014 of the European Parliament and the Council of 15 May 2014 establishing a procedure for the European Account Preservation Order in order to facilitate cross-border debt recovery in civil and commercial matters. The Regulation introduces a legal instrument, binding and directly applicable by virtue of a new unitary procedure, which allows, in cross-border cases, the confiscation of sums held by the debtor on bank accounts also present in other Member States of the Union, quickly and without prior notice. The rules are in addition to national procedures, but do not replace them; the procedure applies to pecuniary claims in civil and commercial matters..."
Italian:
IL GOVERNO ITALIANO INCENTIVA L'UTILIZZO DI CRIPTOVALUTE
Roma, 18 ottobre 2020 - Alle 3 di notte il governo ha deliberato il via libera al sequestro dei conti correnti per crediti civili e commerciali non solo sul territorio nazionale ma anche su tutto il territorio europeo "in modo rapido e senza preavviso". La misura sembra volta a favorire il passaggio dal tradizionale conto corrente bancario all'utilizzo di moderni borsellini elettronici anonimi che utilizzano criptovalute o stablecoin.
Il testo del comunicato stampa: "Il Consiglio dei ministri, su proposta del Ministro per gli affari europei Vincenzo Amendola e del Ministro della giustizia Alfonso Bonafede, ha approvato, in esame definitivo, un decreto legislativo di adeguamento della normativa nazionale alle disposizioni del regolamento n. 655/2014 del Parlamento europeo e del Consiglio del 15 maggio 2014 che istituisce una procedura per l'ordinanza europea di sequestro conservativo su conti bancari al fine di facilitare il recupero transfrontaliero dei crediti in materia civile e commerciale. Il regolamento introduce uno strumento giuridico, vincolante e direttamente applicabile in virtù di una nuova procedura unitaria, che consente, in casi transnazionali, di procedere in modo rapido e senza preavviso, al sequestro conservativo di somme detenute dal debitore su conti bancari presenti anche in altri Stati membri dell'Unione. Le norme si affiancano ai procedimenti nazionali, ma non li sostituiscono; la procedura si applica ai crediti pecuniari in materia civile e commerciale..."